Turns out the identity character is the cause of the battle between Deadpool and Cable
Superhero movie fans have not cooled down after the "earthquake" Avengers: Infinity War is prepared to welcome another blockbuster well worth waiting for, just one week to release – Deadpool 2. Following in part 1 of 2016, part 2 continues to revolve around the superhero with a mischievous, hard-hitting act played by Ryan Reynolds.
In the new installment, Deadpool will face a tough opponent named Cable – a half-human half-man. He is hunting for a fatal, potentially fatal boy (Julian Dennison), and Deadpool will gather an amateur superhero group called X-Force against Cable to protect him.
Since the beginning of the promotion, 20th Century Fox has dabbled in the identity of a special boy – the one who created the confrontation between Cable and Deadpool. But recently, specific information on this character has been revealed. The boy, named Russell Collins, is a young mutant with superhuman abilities. He is also nicknamed Firefist, and has been researched by many organizations.
In Deadpool 2, the creepy Cable will chase Russell down the aisles, just like the Terminator robot in a once-in-a-lifetime action movie. However, Deadpool is affectionate with this boy, partly because he is longing to have a family and children with his girlfriend Vanessa. By defending Russell, Deadpool is trying to prove himself the world's best dad, but things will not go as he pleases.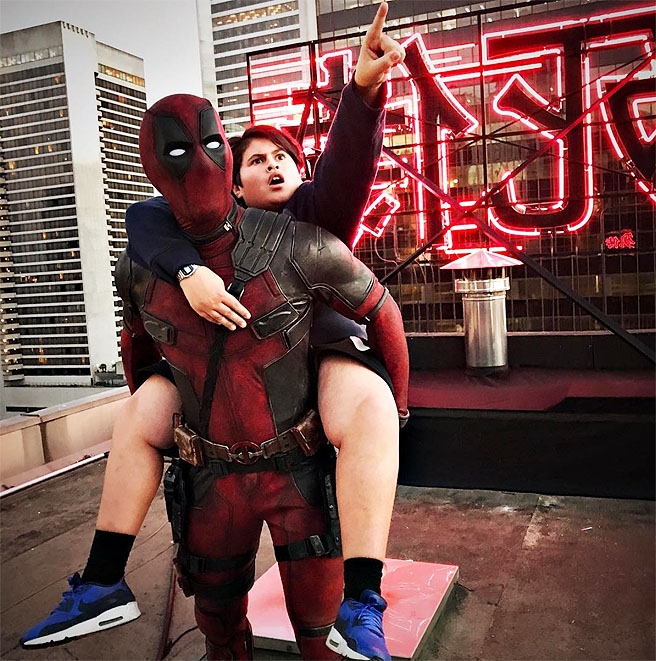 Super heroes of the past are the fussy celebrity genres. In order to play the role of heroes who are sacrificing themselves to save the evil, the chosen actor must always have a tall body, good looks. Thus, the appearance of a fat, sloppy character, like severe diabetes is Russell Collins has sparked mixed opinions. It is interesting that this character will open the door for the superhero image close to reality. Meanwhile, other people are not happy because Deadpool 2 seems to use Russell to make more laughs than to be a real hero.
See more:
Asked about this, young actor Julian Dennison, who plays Russell, said: "I've seen a lot of superhero movies, see the characters that I admire so much, but can not relate to them. Looks too perfect for me. So the role in Deadpool 2 is very important, it helps the little boy's self-image has a certain pattern to follow. "
Deadpool 2 will go to theaters on May 18