"Mean Girl" Lindsay Lohan reveals her wish for "Batgirl"
Recently, actress Lindsay Lohan expressed her desire to play the lead role in Joss Whedon's "Batgirl".
Warner Bros.. There was a big change recently when Walter Hamada, the creator of horror films such as The Conjuring or Annabelle: Creation, became head of DC Films, replacing Jon Berg and Geoff Johns. That means Hamada will be the decider for upcoming DC superhero movies. One of them is the Batgirl project by director Joss Whedon. Surprisingly, Mean Girl – Lindsay Lohan wants her to become the main female.

Recently, actress Lindsay Lohan used her twitter talent to launch her "shoulder" campaign, wanting to play Barbara in Batgirl. In addition, Lindsay Lohan wanted her fans to tweet her post for more support and even tagged director Whedon to get the attention.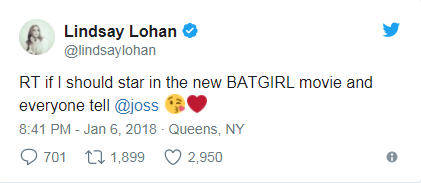 Being involved in the Batgirl may help Lohan revive his acting career. After starring in such films as Parent Trap, Freaky Friday and Mean Girls, Lindsay Lohan emerged as a bright face in Hollywood. However, the troubles and scandals surrounding her private life have destroyed her career. In the present time, Lindsay Lohan is only involved in small TV dramas.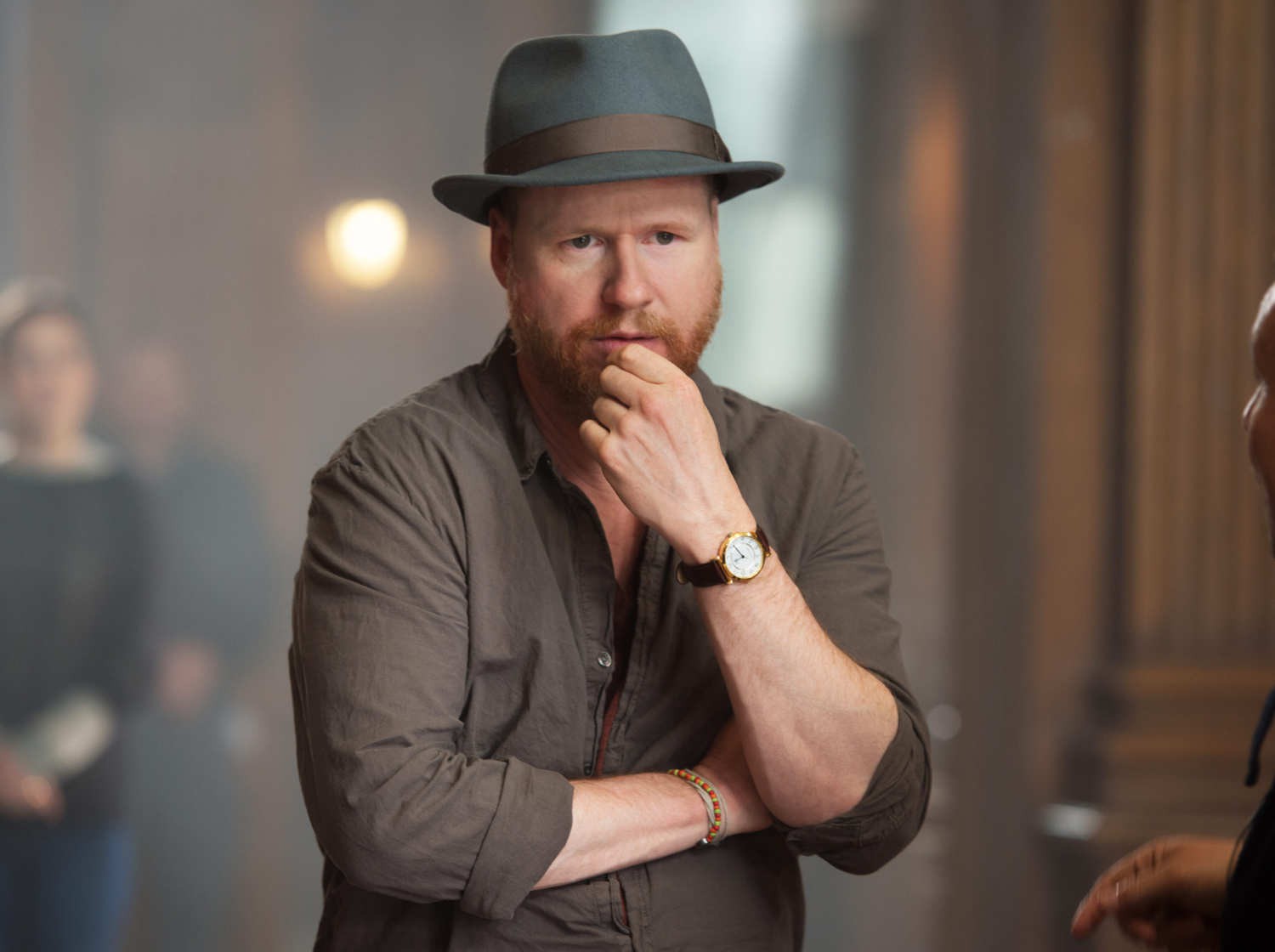 Joss Whedon's Batgirl project is still small, but according to sources, it will be based on the New 52. In addition, director Joss Whedon has also expressed that he wants to find an unfamiliar actor. Lindsay Lohan was chosen as a "little girl".